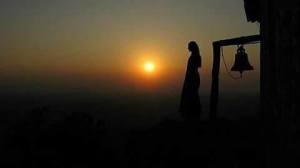 The gift of mourning and tears is one of the greatest gifts of God. It is a gift essentially needed for our salvation.
According to the Desert Fathers, mourning is the only way to acquire virtue, cleansing of the heart from passions and sins, enlightening of the mind and deification. Mourning is a kind of a spiritual ison in spiritual life.
"Mourning for God is a melancholy of the soul, disposition of an anguished heart that always seeks what it thirsts for, and which, after it has found it, pursues it diligently and laments bitterly." "In the tears there mysteriously abides consolation, and in mourning joy." Similarly to a child who has not long seen his parent, and when he sees his parent, fills up both with joy and sorrow. Joy, because he sees him again, and sorrow, because he has not been with him for so long. Joy, because we are with God, and sorrow, because, knowing Him, we can see our own worthlessness and undeservingness.
The causes for tears are numerous, various and with different effect. There are natural tears when we mourn for the dead, when someone is leaving, or out of joy etc. There are also demonic tears when we mourn out of: vanity, dissolute passion, drunkenness, anger, hatred and vengeance, and self-indulgence.
There are also purifying tears that are born out of fear of God, remembrance of death, out of love towards God etc. "Tears are brought forth by some thoughts, and thoughts have as a basis the prudent mind."
Mourning and tears are difficult to acquire, because they are the promised land, and it took the sons of Israel forty years to get to it, as some brother struggling to be endowed with tears was told by an elder unknown to us, but not to God. But, on the other hand, they are easily lost. Human noise, corporeal cares, luxury, talkativeness, idle talk, laughter, anger, pleasing the stomach, or even the indulgent singing and academic theology, that are common with the more perfect ones, may cause the loss of tears.
St. John of the Ladder warns the beginner trying to acquire mourning not to consent with the thought that God is relentless and merciless, disclosing that the very same demon, before sinning, called God man-loving, merciful and gracious.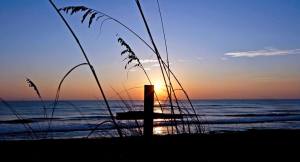 Mourning and humility are always inseparable. Mourning is in particular flared up by the fear of God, remembrance of death, the judgement day, the hell and the hellish torment, and the love towards the neighbour and towards God.
The joyful mourning is the basic feeling that adorns all monks and Christians. The entire Sayings of the Desert Fathers, from A to Z are soaked with such tears, and if we want to give examples, we might be tempted to copy all of the Sayings. (Πατερηκων).
If baptism purifies us from the evils we have previously done, St. John of the Ladder, and together with him we will also take the courage and say that the tears after baptism are greater than baptism itself, because they wash off both the sins before and after baptism.
Father Gavril Galev