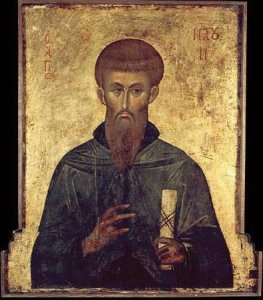 "I desire mercy, not sacrifice,"
~+~
(03.07.2020 11:54)
At that time, Jesus went through the grainfields on the Sabbath. And His disciples were hungry, so they began to pluck heads of grain and eat.+ And when the Pharisees saw it, they said to Him, "Look, Your disciples are doing what is not lawful to do on the Sabbath!" And He said to them, "Have you not read what David did, when he was hungry, he and those who were with him:+ how he entered the house of God and ate the show-bread (of the altar), which was not lawful for him to eat nor for those who were with him, but only for the priests? Or have you not read in the law that on the Sabbath the priests in the temple profane the Sabbath and are blameless? Yet I say to you, that in this place there is One greater than the temple.+ But if you had known what this means to have mercy, ' I desire mercy not sacrifice', you would not have condemned the guiltless. For the Son of Man is Lord even of the Sabbath "(Matthew 12: 1-8).
What is the problem with the Pharisees from the past, today, and from all times? They are constantly looking for mistakes. Not of everyone's,  but especially for the mistakes of those people to whom they are fixed on. Of someone who threatens their fame and their high opinion of themselves. It is a fly complex. From the whole flower field, the fly will stand on some dirt. They do not see what is good, they do not seek something to learn, but they follow the one in whom they have located danger and vigilantly look for his mistake in order to condemn him and to gossip about him.
If it was someone else, not Christ and His disciples, they would have said almost nothing. If it was someone else, they would not have been preoccupied with him. On the contrary, if they themselves were hungry, they would have plucked heads of grain and ate; and there would not have been a problem.
And our Lord is marvellous. He takes His time and explains to them. But to whom? They will never understand, on the other hand, there is no need for explanation for His people. All right, let it remain written down; for testimony to them. They will not be able to say – "we did not know".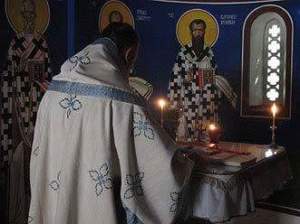 Yet I say to you, that in this place there is one who sanctifies the temple, and makes the whole world a temple of God; and, if you knew what it means  "I desire mercy, not sacrifice," you would have made every place of your presence an altar of the temple, and you would not have condemned and rejected the fellow men, but you would have saved them; Because, he who is in the place and appearance of Christ has the authority whatever he binds on earth to be bound in heaven, and whatever he loosens on earth will be loosened in heaven. You have no authority to judge him …
Most-Holy Bogorodica (Mother of God), through the prayers of Venerable Naum of Ohrid, save us!
Metropolitan of Strumica Naum